The Food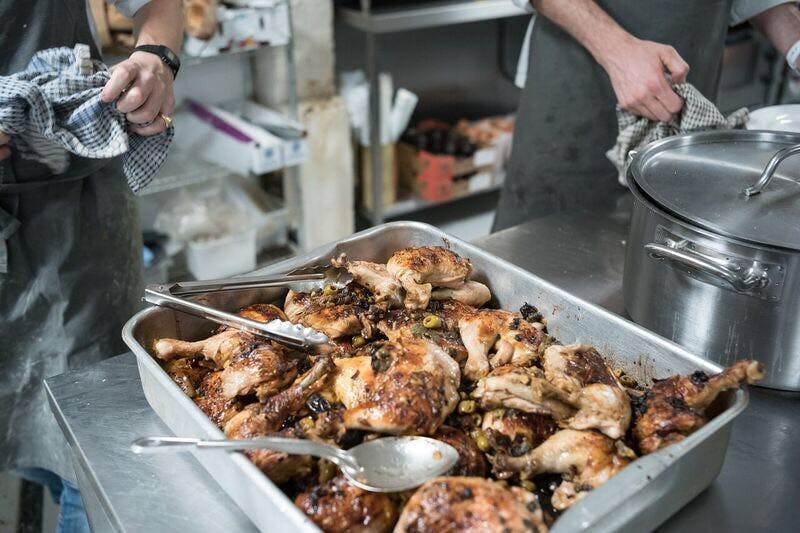 The original Syrian Supper Club has now teamed up with chefs Geoff Howard and Nathalie Moukarzel to run a monthly Syrian Supper in Brick House East Dulwich, a simply beautiful bakery and the perfect setting for a Syrian feast.
Geoff has been one of the head chefs for the Music at Albignac music festival for 12 years, and has had spells working in a Lebanese restaurant and a French brasserie; Nat has had a long career in food, including working in restaurants in Paris, Berlin and London, most recently at Morito in Exmouth Market. Already a supperclub veteran, her 'The Owling Supperclub' attracted the attention of the Guardian and the New York Times.
Geoff and Nat are both steeped in Middle Eastern cooking; Geoff through his time living and working in the region, and Nat through her British-Lebanese heritage. They both like to combine a fusion of traditional and contemporary elements of Middle Eastern and southern Mediterranean food.